7 Critical Stages of Career Development for Adults With ADHD
Why Is It So Important To Have a Career PLAN - Even if You Are Switching Careers!
If you are looking for work or a career shift, you will probably spend a lot of time thinking about what type of work you can do, or what kind of work you WANT to do. You will probably ask yourself questions like: What am I meant to do? Who am I? Why do I want to do that? Where do I find out about jobs? How much will they pay? What will I do? Will I like that job? How will ADHD affect my work? and How do I apply to those jobs? (feel free to edit).
After coaching hundreds of clients (about 80% of our clients are neurodivergent), I know that choosing a career, learning about jobs, preparing a resume/cover letter, updating your LinkedIn profile, and interview preparation can seem very daunting. And it is. It is challenging, off-putting, awkward, time-consuming, and tedious to anyone, with or without ADHD, ASD, or any learning difference. Add to ALL of THAT…anxiety, nerves, family pressure, and seeing others have success or struggling to pay the bills. This entire process can feel like you are packing and preparing to climb Mt. Everest. But, it is important to do this prep work; you are preparing for a journey that you will be on for most of your adult life- The average person will start working at 20 years old and retire at 62!
It would be best if you had a PLAN
Do NOT JUST "wing it" with careers! Don't just throw a net out and see what you get. If you choose a job that you don't like or are not motivated to do, you will not enjoy your work. Think about this: you will have a career for the rest of your life. If you have ADHD and are not motivated to go to work, it will make it very hard to get up each morning! Having a plan will help you be more successful and minimize the possibility of failure.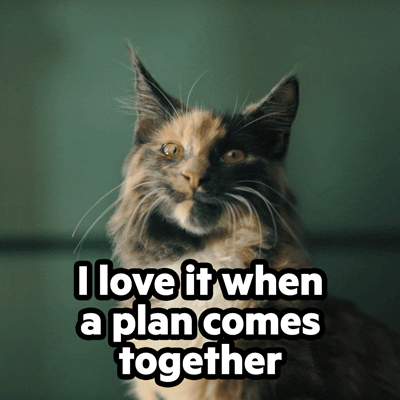 Purpose of a Career Development Plan
The purpose of a career development plan is to help you learn, imagine, decide, and plan how you will reach your career goals. There is no manual, guidebook, or even a test that will tell you what work or job you should have. Especially one that uses all of your knowledge, experience, and motivation to get out of bed every morning! I am sharing this with you because the job hunting process is not what you think it is. The most common challenge I see for job seekers is that they are not organized; they are looking for "shortcuts" or are just pushing their heads farther in the sand, hoping no one will notice. It is so important to have a PLAN!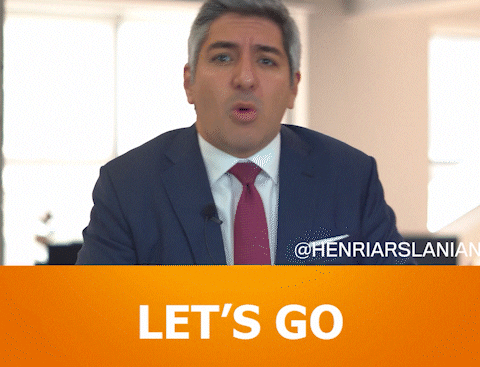 Career Development is creating and implementing action steps toward a career goal.
The career development process is typically a step-by-step process used by career coaches, career professionals, and career offices in colleges. However, it is not just about completing an online questionnaire, developing your resume, and applying online. To be a very qualified job candidate, you need to have a keen sense of what job you want, what you will be good at, and WHY that employer should hire YOU.
The best way to increase your chances of finding a career with which you will be motivated and satisfied is to make a well-thought-out decision that follows the steps below. You can attempt to go through the career planning process on your own, or you can hire a career development professional who can help facilitate your journey. Either way, if you decide to undertake this process, it is important to plan on putting a lot of time and effort into it.
Here are the 7 Steps of Career Development:
Preparation: Before you begin, you will need to organize all your documents and background information. In this phase, you should collect your success stories and possible "roadblocks." You also should take care of yourself to be your best! Eat healthy foods, exercise, and get a good night's sleep.

Learn About Yourself / Self-Assessment: Take time to step back and self-reflect. Think about what makes you happy! What lights you up? Know exactly your interests, values, strengths, skills, and accomplishments. Write them down, so you don't forget! Choosing a career begins with knowing who you are. There are a variety of tools in books, workbooks, online quizzes and more advanced assessments that you can do with professionals.

Uncover, Discover and Explore: This is when you are doing all the "data collection" about these different jobs and careers. This is the time to do informational interviews, job shadowing, and volunteer to learn about your career choices and options. Read about the occupations that appear to be a good fit based on the results of your self-assessments and learn about any other occupations that interest you. And there are thousands!

Narrow Your Exact Career Choice Down: After your preliminary "research," you can start eliminating professions that don't appeal to you. Before creating a cover letter or a resume, you NEED to know WHAT type(s) of job you want, what kind of company, and details about the expected process to obtain employment. Identify the occupations in which you are most interested and one or two alternatives to fall back on if for any reason you can't pursue your first choice.

Set Career Goals: Get super clear on where you want to go, what you need to get there, and what skills you need for that job. Know as much as you can about the company you want to work for and if their values match yours. Have a plan that includes marketing yourself by having a strong LinkedIn profile, networking skills, and follow-up! Think of this as your career action plan. Create spreadsheets to track all the information you are finding.

Create a Job Search Action Plan: Think about all aspects of this process from the time frame, your career brand, researching the company you would like to work for, and good record keeping. Every resume and cover letter you write should be specific to the job you are applying to.

Interview Preparation - Interviews and Salary Negotiation: Take time to learn even MORE about the company and the employees that work at the company you are interviewing at. Prepare for your interview in advance. Remember, many people with ADHD take the first job they are offered. It is ok to say, "Can I let you know my answer tomorrow?".
All of these steps are key, especially if you have ADHD. Motivation and enjoying your job are key to a good career fit! On paper, this process takes a few pages, but in real life, it can take people six months to a year (or more) to find a good job fit. The goal for you should be to find a job that you will be happy at and motivated to do every day! You CAN do it! Following these steps will help you stay on track and keep your self-confidence high!
I have created a free downloadable Career Planning Checklist for you to use during this process. Print it out and use it to keep journal notes!